Why not to go to Benidorm in any other season than summer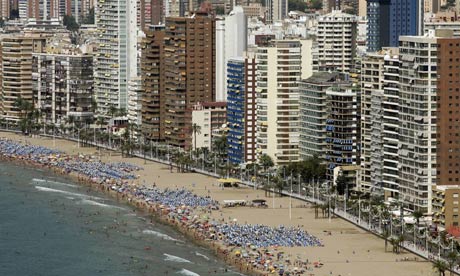 If you don't already know, I went on holiday last week, which is why there were no posts from me. But anyway my holiday was a return to Benidorm, Spain, which I last visited 10 years ago. However I don't remember that holiday so Benidorm was a new place for me. Now one of the nicknames for the popular holiday resort is "Blackpool Abroad" and man is that nickname right, or at least during the months September-May. Hit the jump for the reasoning behind my horror at Benidorm.
1. Karaoke
Every single night, in every single bar, there would be Karaoke taking place. No joke. Some bars would even start as early as 4:30pm, it was depressing. I've got nothing against Karaoke, I've done it myself and I'm sure many of you have too, but the fact that a bar in Benidorm in winter has nothing else to offer other than Karaoke is saddening.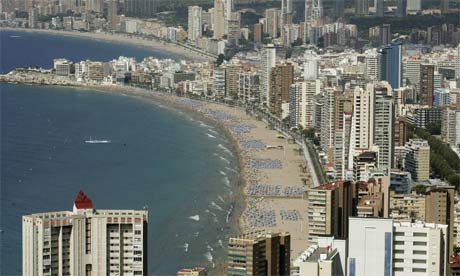 2. Weather
Isn't Benidorm known for it's great weather? Maybe in the summer, but certainly not during any other time of the year. There was only one day where it was relatively sunny and even then the sun went behind the clouds after 3pm. It also rained badly for 3 of the 7 days I was there. One reason to go on Holiday is to escape the weather, not bring it with you.
3. Activity
The place was a ghost town. Of course it's not summer so it shouldn't be as busy, but I didn't expect there to be little to no people. Well apart from the very old. There was OAPs everywhere. I don't like things too busy but a little atmosphere would be nice.
Now to be fair I only saw the typical holidaymarker side of Benidorm which wasn't out of choice but still I don't think even the old town or the aqua park could have saved this holiday or my first impressions on Benidorm. So I'm not sure about in the summer but definitely do not go to Benidorm during spring, autumn or winter.
Leave us a Comment